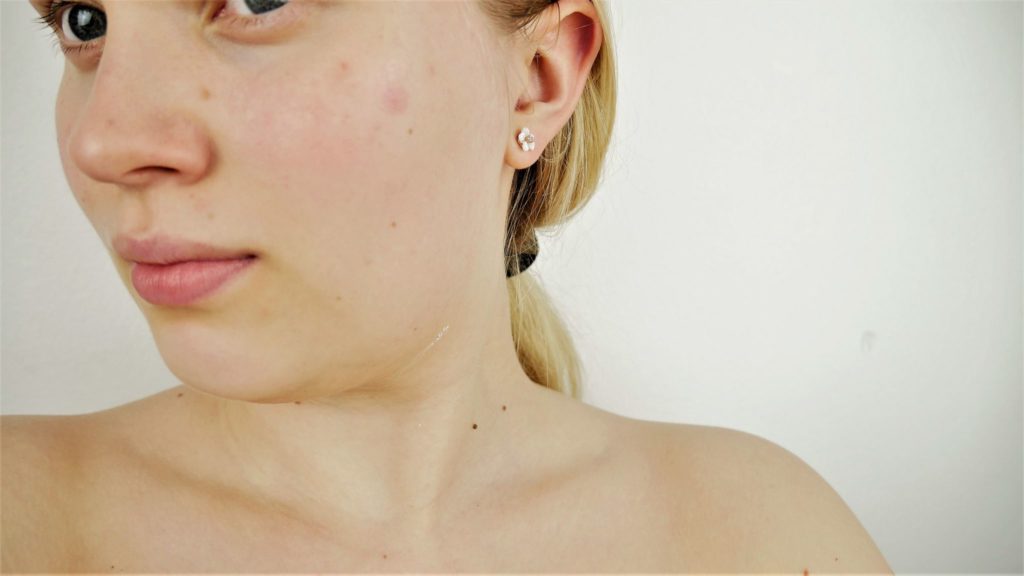 Neck fat can be hard to get rid of. It doesn't happen overnight. Neck fat usually develops on the sides or under your chin. It can be an frustrating spot to tone. Since it can be difficult to lose fat from a specific spot, it is recommended that you do general weight loss exercises and follow a healthy diet routine.
Here is how you can lose neck fat with time:
Calorie Intake
Cut down on your calorie intake, by at least 400 to 500 calories. If you cut down on your calories too much, you may end up having nutritional deficiencies and the weight loss may slow down. Keep it balanced.
Eat fruits and vegetables
Fruits and vegetables are naturally low in calories. They have an abundance of vitamins, minerals and fibre. Always make half of your meal with vegetables.
Healthy carbohydrates
Choose to eat 100% whole grain. They have more nutritional value and fibres. The fibres can help slow down your digestive process and make your body feel fuller. Eat quinoa, whole wheat pasta, whole wheat breads and the like. Refined wheat contain less nutritional value.
Lean proteins
Lean proteins are essential when you are trying to lose weight. They are known to keep you full and satisfied for longer periods. Try incorporating lean red meat, seafood, eggs, lean chicken mean and even legumes in your diet.
Drink more water
This can help keep you and your skin hydrated. It also prevents the skin from sagging. Cut down on drinking sodas and sugary carbonated drinks. They cause fat to accumulate faster. Plus, your body often confuses hunger with thirst. Always drink water before a meal so that you feel fuller. Consume green tea and lemon juice as well.
Perform cardio
Cardio exercises are very important in helping you lose weight as well as maintaining weight loss. Try incorporating a daily walk, bicycling or swimming into your routine.
Avoid neck toning exercises
Many websites and reports recommend you to do neck toning exercises. However, it is better if you avoid them. They only end up bulking up the skin. Your neck may start looking thicker. You can still perform neck exercises. Although you should know that they won't directly burn the fat from your neck. It is always a good choice to do a full body work
out.
Wear sunscreen
Sunscreen can help prevent the look of saggy and wrinkled skin around your neck. However if you have sun burnt skin which is extra wrinkly, a sunscreen may end up worsening the look. Be careful.
Retinoid wrinkle creams
These creams can help reduce the look of a sagged and wrinkly neck. Use them along with regular exercise and an appropriate healthy diet. Get a recommendation from your dermatologist before using it. You can even use Aloe Vera. Applying or ingesting coconut oil can also help get rid of unwanted fat.
Neck fat forms because of multiple reasons, such as age or obesity. Following these tips will help you lose the unwanted neck fat naturally.