The Northern White Rhino has lost the last male that will ever exist in it's species.
Caretakers had been been keeping a close eye on the Rhinoceros, and knew it was finally time to put him down.
He is survived only by two females, meaning that the species will have fully gone extinct soon.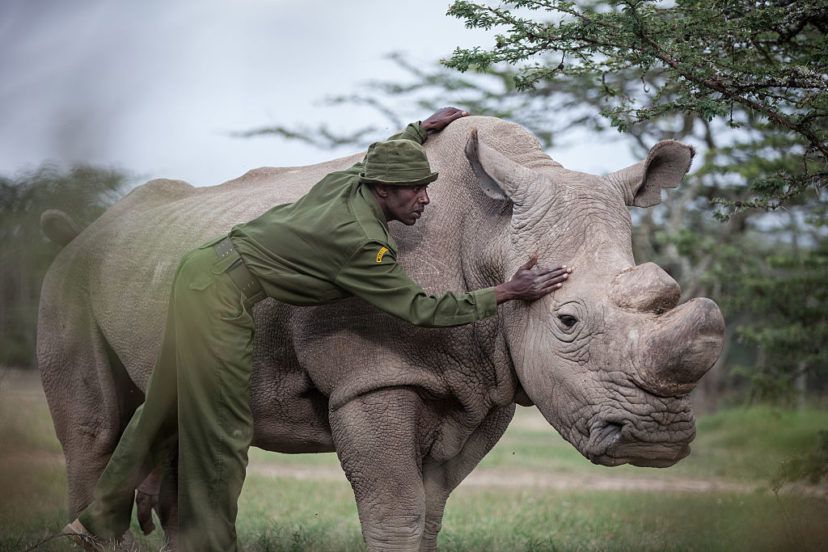 Veterinarians decided it was time to end his life as he was no longer able to remain standing on his own. Fortunately this rhino was able to live a long life and did not die due to poaching or illness.
Just less than 60 years ago there were several Northern White Rhinos still in existence. By 1984, hunter's had dwindled the population to just 15.
For the past years, the remaining rhinos were securely guarded in Kenya, Sudan. There, caretakers attempted to breed the rhinos, but were unsuccessful. The two remaining females had an illness which made them infertile.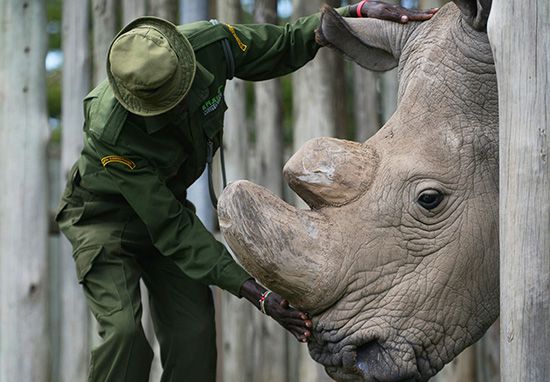 As a last-ditch effort, the organization housing the rhinos attempted to gain funding for a rhino-specific in-vitro fertilization program. The group jokingly made a Tinder account for the rhino to gain publicity. It read:
"I'm one of a kind. No seriously. I'm the last male white rhino on planet Earth. I don't mean to be too forward, but the fate of my species literally depends on me.
I perform well under pressure. I like to eat grass and chill in the mud. No problems. Six foot tall and 5,000 pounds if it matters."
Unfortunately as of March 20th, the Rio is now deceased.
Scientists say that there is still hope for the species if they are able to progress the aforementioned fertilization program.